With journaling to more gratitude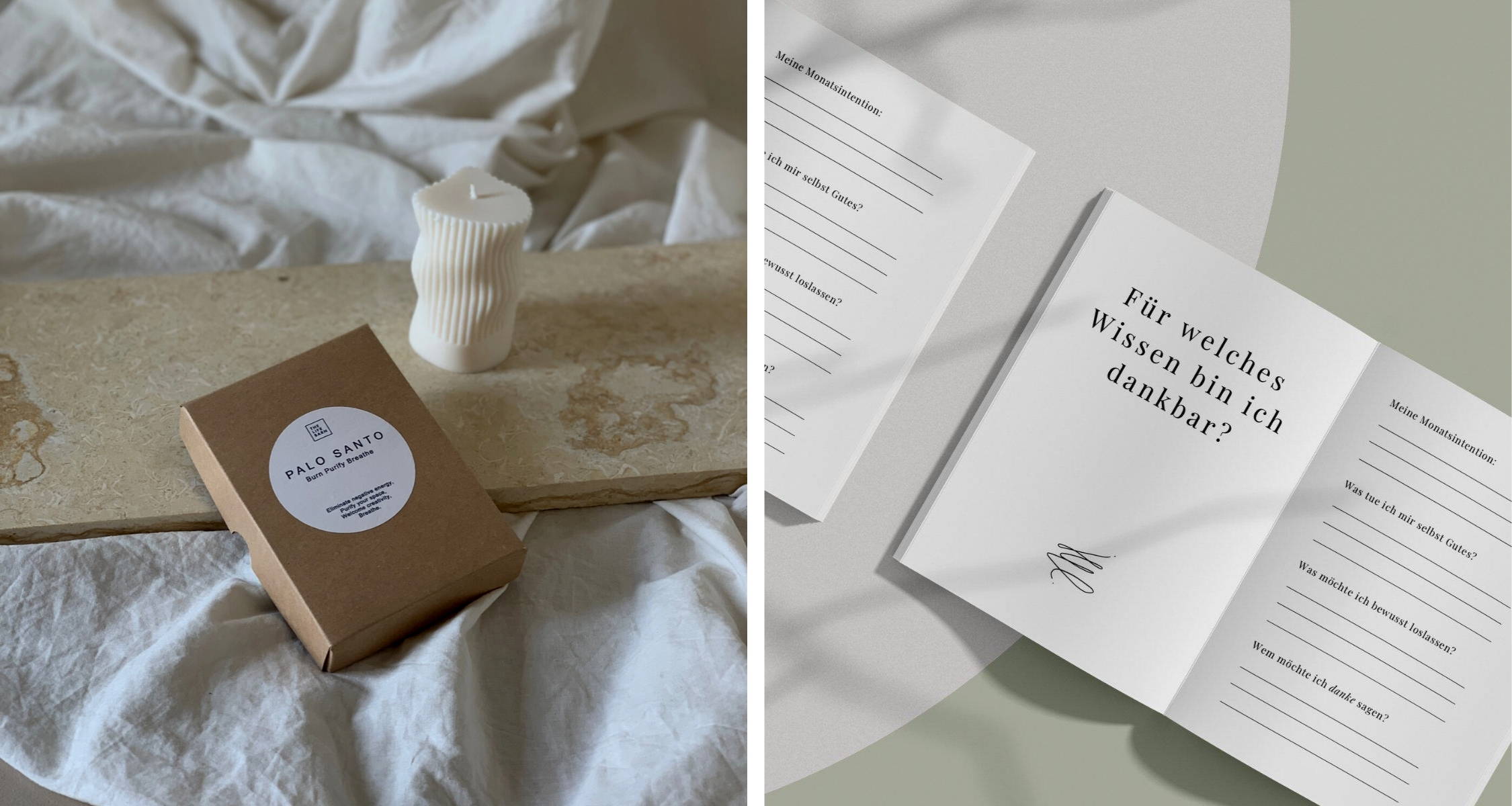 THE PATH TO MORE MINDFULNESS AND SELF-DEVELOPMENT
Bullet journaling has been all the rage for a few years now. In principle, it's nothing more than a notebook structured with short, bulleted sentences. It is filled with thoughts, dreams and plans. Here is the first difference to the diary: While the diary often reports about experiences, journaling is about more depth. The aim is to learn to listen to oneself and to evaluate one's own thoughts less. In addition, self-efficacy is to be strengthened - the feeling of being able to take something into one's own hands and to consciously shape one's own life. In contrast to the diary, the journal does not have to be written every day.
HOW TO GET STARTED WITH JOURNALING
Make sure you have an undisturbed 15 minutes to write.

"What am I grateful for today, what things make me smile?"
Start your journal entries with a gratitude exercise.
Ziele für den kommenden Monat aufschreiben. Hier notierst Du am besten auch das "Why?" dahinter und wie Du diese Ziele erreichen kannst.

List things that inspire you. Often an idol / role model also helps to motivate yourself.

"Who deserves a thank you/praise from me?" Komplimente zu geben und andere eine Freude zu machen macht nicht nur andere glücklich, sondern auch uns selbst!
Now I bet you want to get started right away, don't you?
Find the right products to start your gratitude journey here: