Local Guide for Berlin Mitte
We show you all the places in Berlin Mitte where locals go.
The MERSOR Team shows you around - get to know the real Berlin Mitte!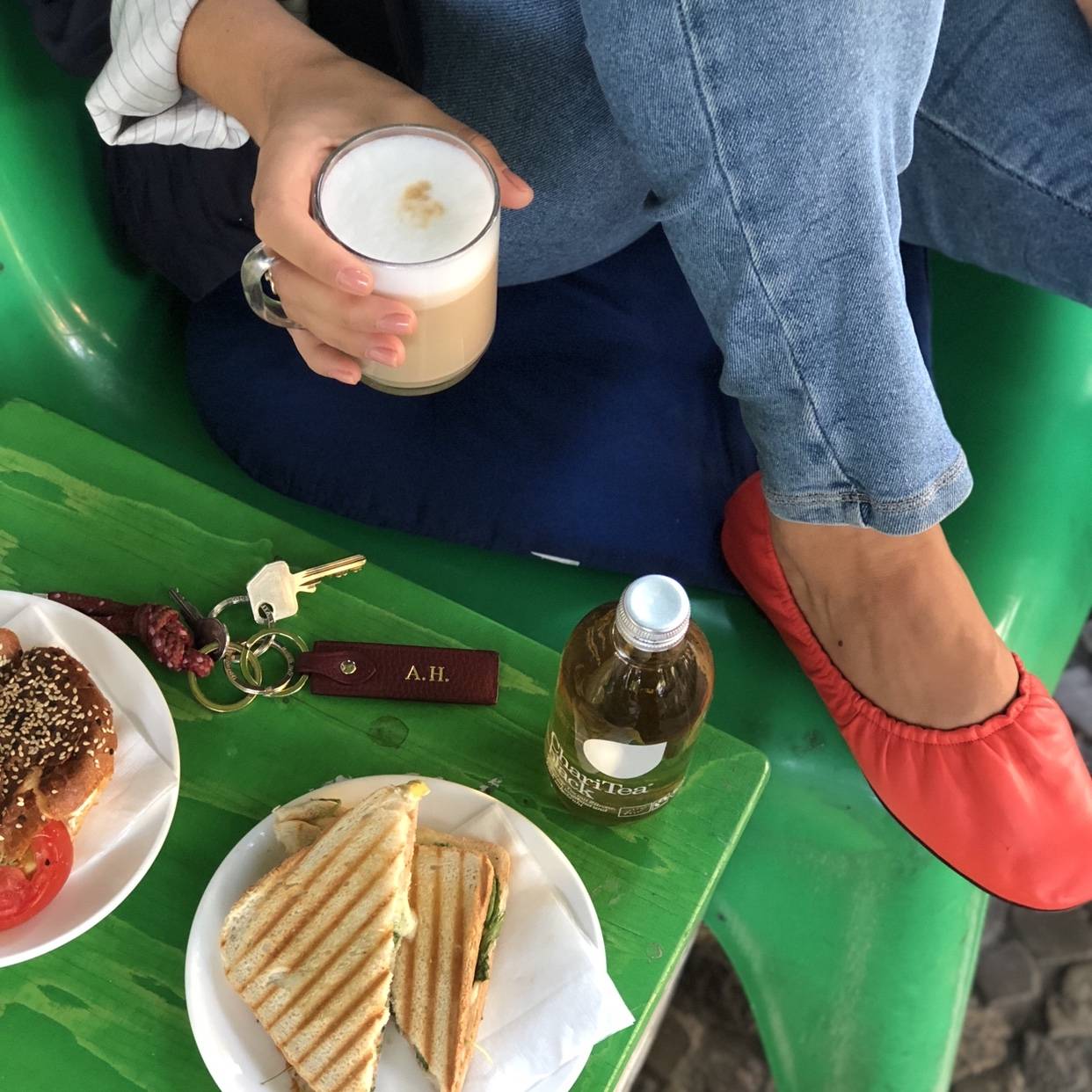 ---
Galao A Pastelaria
Two or three steps lead to the little Portugal of Berlin. Simply order a Galao coffee and choose from the variety of toasts (personal fave: Tuna-sandwich – to die for) and Pastel de Nata at the counter and take a seat on the steps or the green stairs to enjoy the early morning mood of the city. Locals will definitely be there!
Location: Weinbergsweg 7, 10119 Berlin
Milchhalle
One of the greatest hotspots for coffee in Berlin's Auguststrasse! The special thing about "Milchhalle" is that you can have it all-morning until afternoon: Killer location, sunshine, stylish locals, Latés, sandwhiches and yummy selfmade cakes. You will find the complete package in this coffeeparadise.  
Location: Auguststraße 50, 10119 Berlin
Röststätte
Next Coffee Level! They have their own coffee roaster – pure enjoyment. A Must-See for Coffee-Junkies! Get your beautiful outdoor seat as long as you can, it will be packed! In the morning hours you will find it to be filled with locals, locals, locals.  
Location: Ackerstraße 173, 10115 Berlin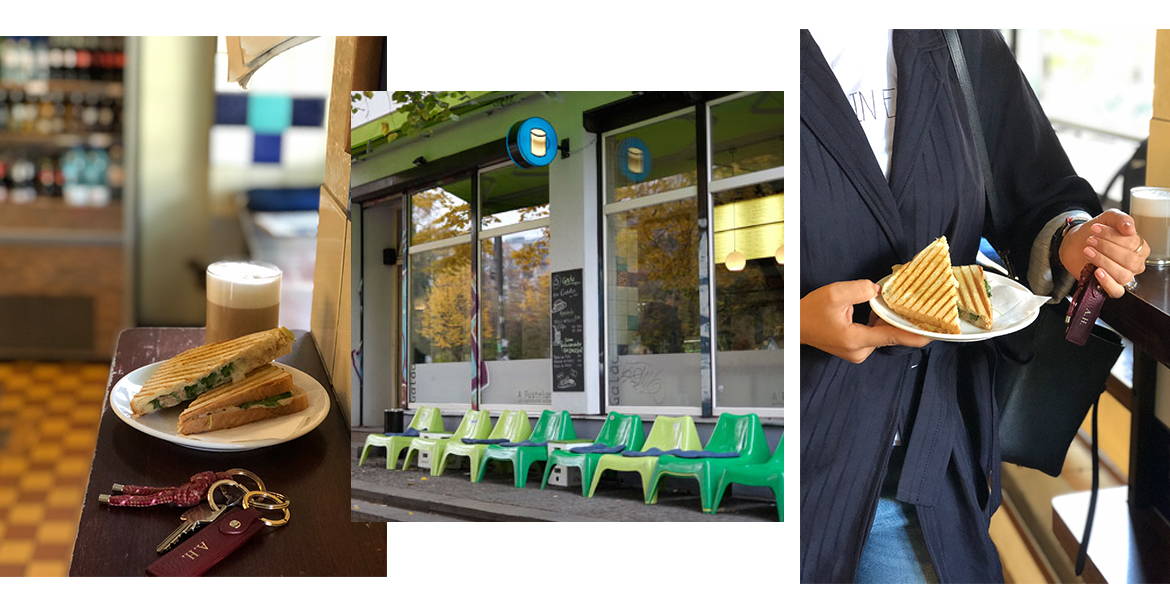 ---
Chipperfield Kantine
For anyone who loves an industrial chic style and has a heart for design will fall in love with the Chipperfield Kantine. A true architectural paradise! The food changes regularly – and everything from the menu is delicious. Like really everything. So please, don't hestiste to try out everything. During summertime you can also sit outside in a cute little patio.
Location: Joachimstraße 11, 10119 Berlin
L.A. Poke
Looking for a quick and healthy lunch? Then please work your way to the stylish L.A. Poke. You can choose from different Bowls or create your own. It's delicious, fast and healthy - what more to ask for?!
Location: Alte Schönhauser Str. 44, 10119 Berlin
Yarok
A Must if you're in Berlin – Syrian food, colourfully painted walls, amazing dishes! For those of you who prefer vegetarian options, please try No.18. The meal consists of creamy hummus, tabouli, falafel and halloumi. An excellent choice for lunch in Mitte.
Location: Torstraße 195, 10115 Berlin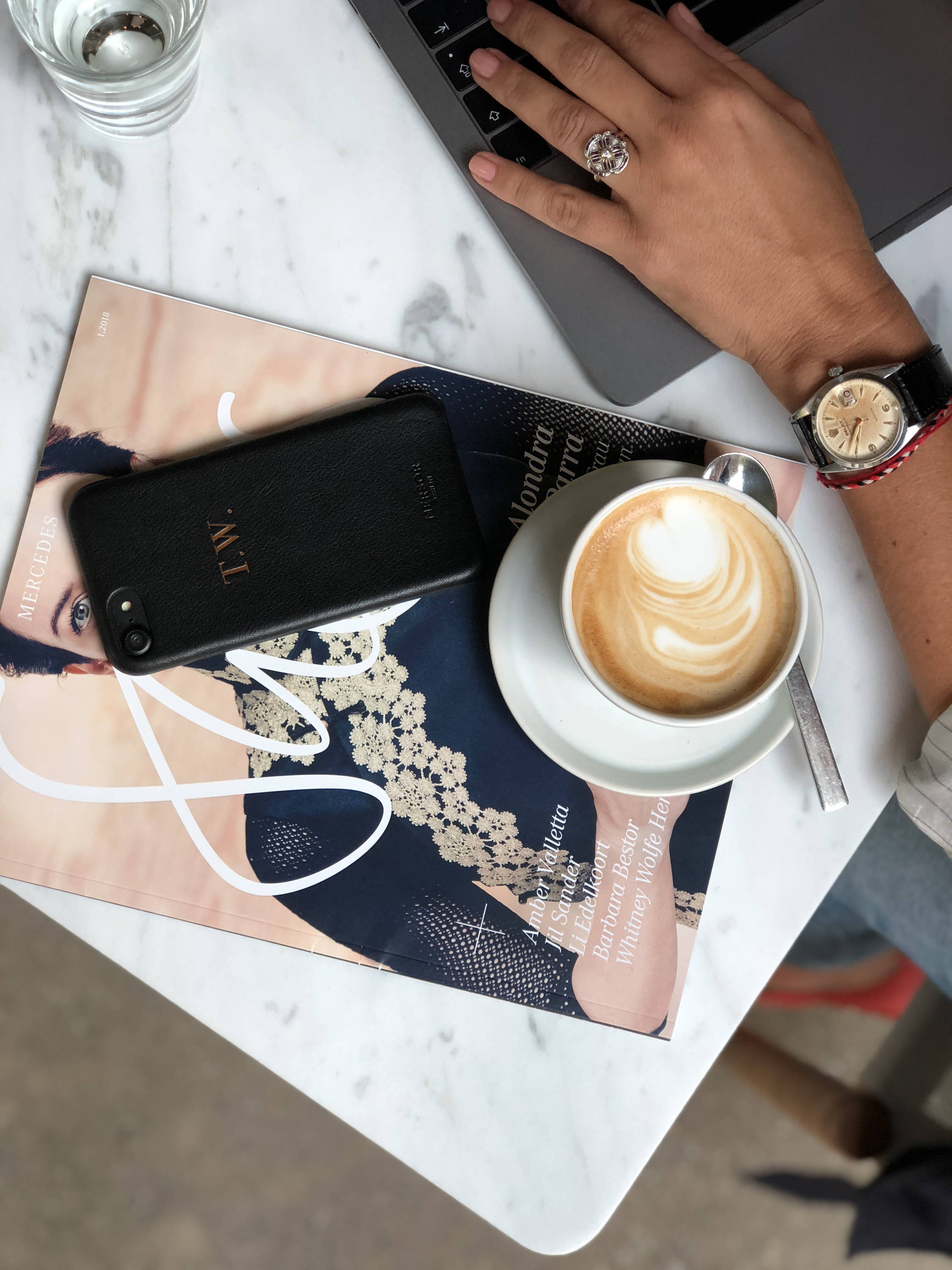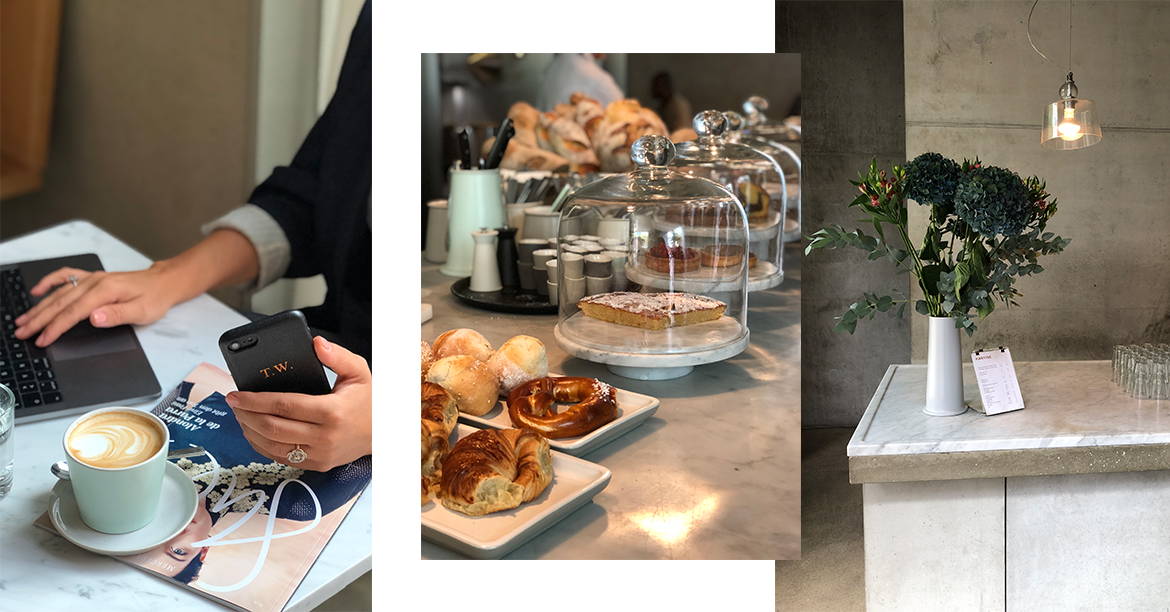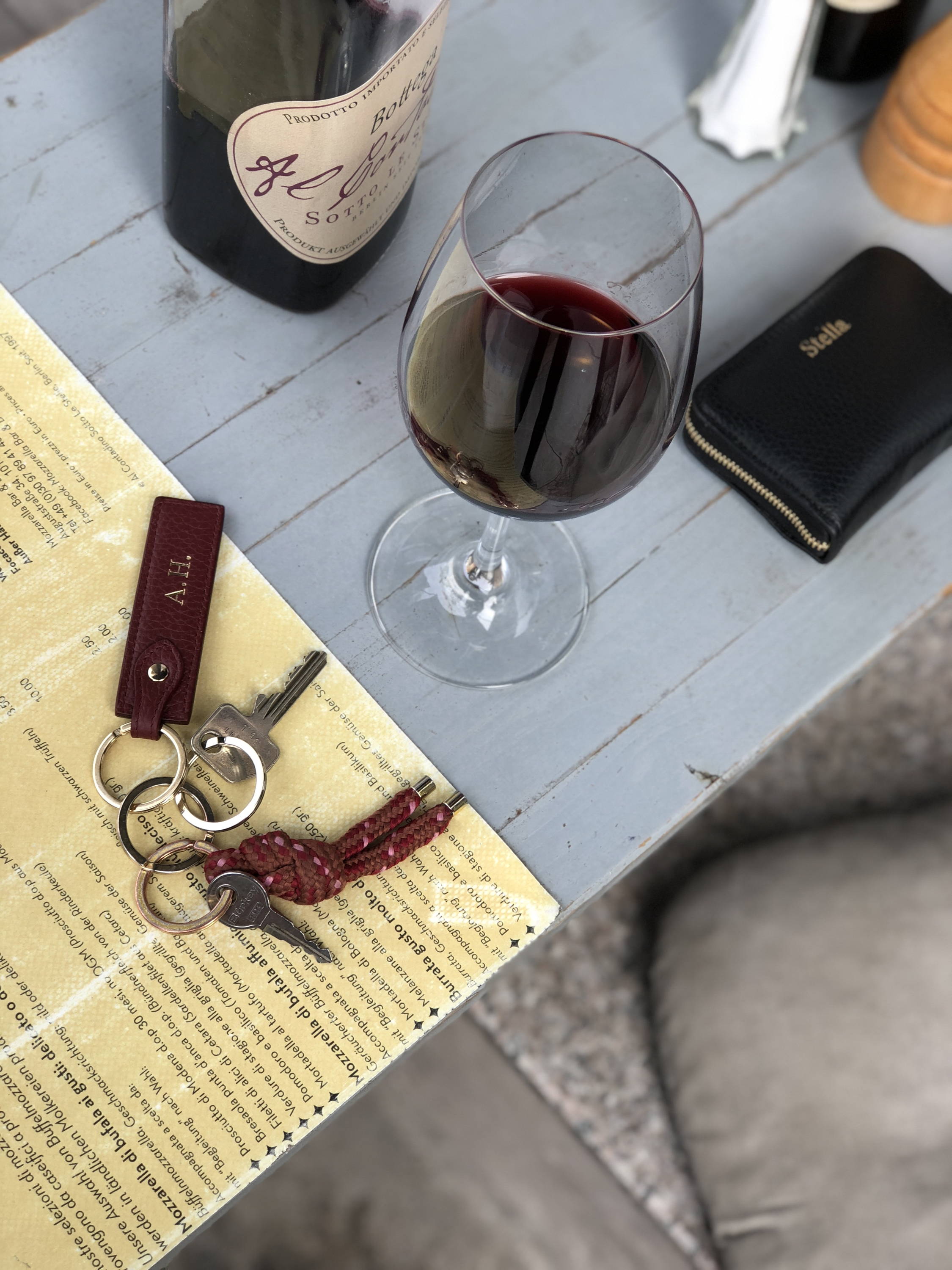 ---
Grill Royal
It's showtime from the moment you step into Grill Royal. This aesthetic restaurant is one of our all time favourites. For anyone who loves meat and good wine, for everyone who loves Art (Keith Farquhar, Marc Handforth) – Grill is the place to go. The filet mignon is truly delicious! For veggies we recommend the artichoke. At Grill Royal you can eat, drink and you might even end up celebrating with other guests of the restaurant.
Location: Friedrichstraße 105b, 10117 Berlin
Lokal
Creative, german dishes that are made from local groceries are what you will find at the Lokal. The menu may be small but it's excellent. Many locals come here to enjoy the food and water from Himalaya.
Location: Linienstraße 160, 10115 Berlin
Mozzarella Bar & Bottega
A place to meet your friends during evening hours. Every visit should start with an order of Aperol Spritz. The menu consists of authentic Italian specialties, for example an amazing antipasti plate with products from Italy and of course different pasta variations. You should definitely order a burata with mortadella or Caponata! Traditionally, ever evening at Mozzarella Bar ends with limoncello…
Location: Auguststraße 34, 10119 Berlin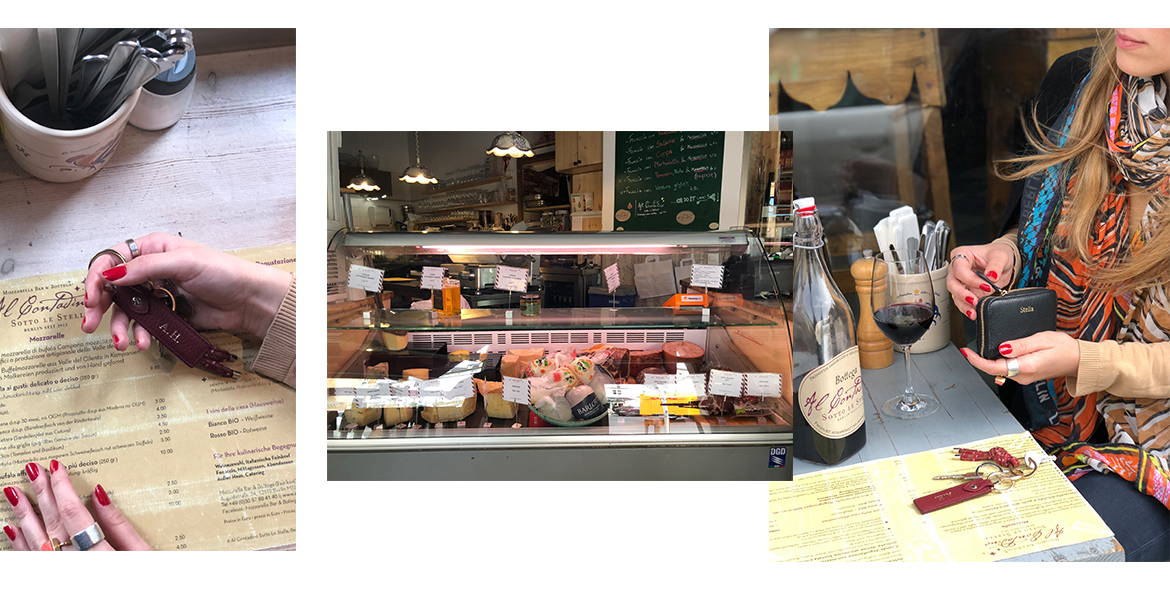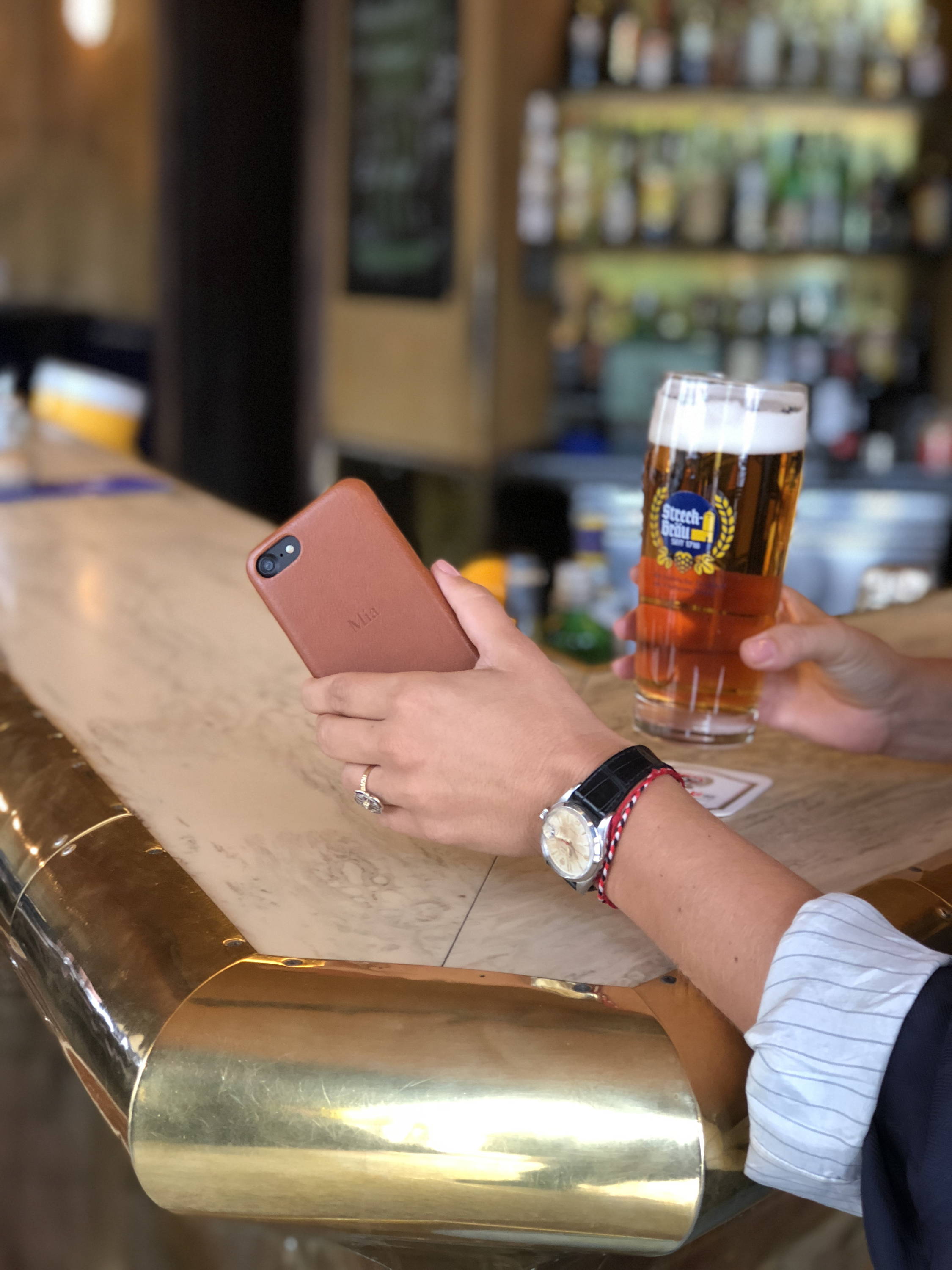 ---
Hackbarths
There's nothing fancy about this place and yet it's one of the best traditional Beerbars in the neighbourhood. It feels like your visiting Berlin 20 years ago. It's not surprising that locals love it! If this place is ever too crowded, one can simply sit on a wall across the street with a cold beer in your hands - Cheers!
Location: Auguststraße 49A, 10119 Berlin
Pik As
A traditional East German pub for good, old beer. This place is perfect for an after work drink with a blend of different people: Students, musicians, consultants, startup people and many more. It is really a place for everyone!
Location: Torstraße 114, 10119 Berlin
Bar Milano
A bar for pre-dinner drinks right in the heart of Mitte. The Bar Milano has beautiful interiors and an elegant marble bar. Every drink is delightful - from the Negroni to the small, modernly interpreted snacks. La vita e bella!
Location: Brunnenstraße 11, 10119 Berlin